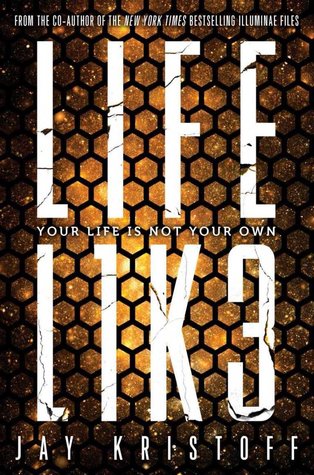 Rating:⭐️⭐️⭐️⭐️⭐️
Synopsis:
On an island junkyard beneath a sky that glows with radiation, a deadly secret lies buried in the scrap. Seventeen-year-old Eve isn't looking for trouble–she's too busy looking over her shoulder. The robot gladiator she spent months building has been reduced to a smoking wreck, she's on the local gangster's wanted list, and the only thing keeping her grandpa alive is the money she just lost to the bookies. Worst of all, she's discovered she can somehow destroy machines with the power of her mind, and a bunch of puritanical fanatics are building a coffin her size because of it. If she's ever had a worse day, Eve can't remember it. The problem is, Eve has had a worse day–one that lingers in her nightmares and the cybernetic implant where her memories used to be. Her discovery of a handsome android named Ezekiel–called a "Lifelike" because they resemble humans–will bring her world crashing down and make her question whether her entire life is a lie. With her best friend Lemon Fresh and her robotic sidekick Cricket in tow, Eve will trek across deserts of glass, battle unkillable bots, and infiltrate towering megacities to save the ones she loves…and learn the truth about the bloody secrets of her past.
Review:
Well that was a rollercoaster ride! LIFEL1K3 is my second venture into reading Jay Kristoff's books and I. AM. HOOKED. He is becoming one of my favorite authors!
LIFEL1K3 is an epic sci-fi dystopian adventure story full of action and mystery. LIFEL1K3 takes place in a post apocalyptic USA or the Grande Ol' Yousay as our lead, Eve, refers to it. This future world is a vivid wasteland that is dreary and gritty. It is the perfect setting for this fast paced story. The world is full of robots, scientists, and technology. A large part of the story focuses on the dynamic and power struggle between between robots and humans.
Before I move on, I have to take a moment to point out how stunning Jay's writing is. It is so incredibly descriptive and imaginative. One perfect example is the scene inside the sea monster. Jay's writing was so descriptive and vivid that I felt like I was there. I was totally grossed out!! This truly is a testament to Jay's genius writing.
LIFEL1K3 focuses on Eve Carpenter, a skilled mechanic living in the Dregs. Eve and her bestest, Lemon Fresh, stumble upon a the damaged remains of a Lifelike. Lifelikes are androids that were created by a giant tech company. These androids were created in the image of humans, hence the name lifelike. The story follows Eve, Lemon, their bots, Cricket and Kaiser, and the Lifelike through an action packed journey full of crazy battles, twists, and epic reveals. LIFEL1K3 was so exciting and I truly didn't know where the story was going to go next!
My favorite part of LIFEL1K3 is the characters. Every single one of our leads is absolutely delightful. I love each of their unique personalities. I love the way Jay incorporates humor into his stories through the characters. However, my absolute favorite part is the friendship between Eve and Lemon. They are each others "bestest" and it is the most beautiful relationship. The only thing I love more than strong female protagonists is strong and supportive female friendships! Their love and support for one another is so pure and I loved every minute. This quote from Eve illustrates their relationship perfectly. . .
"She couldn't help but smile. The ache eased off, just a breath. No matter how bleak it got, how dark the places in her head grew, she'd always have Lemon. She was a rock. Always ready to dole out the sass. It meant more to her than her bestest would ever know."
LIFEL1K3 is full of twists and turns and the ending is no different. LIFEL1K3 ends with a huge reveal and major cliffhanger! I am so curious where Jay will take the story next! I can't wait to find out in DEV1AT3!
---
I wanted to include a couple of beautiful quotes from LIFEL1K3 . . .
"Most of them already exist in our computer archives, but there's nothing quite the same as sitting with a real book in your hands. Breathing in the ink and feeling all those wonderful lives beneath your fingertips. In between the pages, I'm an emperor. An adventurer. A warrior and wanderer. In between the pages I'm not myself — and more myself than in any other place on earth."
"Maybe it was time to acknowledge who she'd been yesterday, and decide who she wanted to be tomorrow."
"Your scars tell who you are. Your skin is the page, and your scars are the ink, telling the story of your life."
---
I don't know if this officially counts as a spoiler because in retrospect it was super obvious.
BUT just in case I decided to put it at the end.
SPOILER AHEAD?
---
It took me WAY too long to realize that the Monrova family was inspired by the Romanovs. Once I realized it I was like COME ON LISA! Ha! I still can't believe it took me so long to put it together! 😂